The 21st UITIC Congress will take place in Milan and Vigevano in 2023
The National Association of Italian Manufacturers of Footwear, Leathergoods and Tanning Technologies (ASSOMAC) and the International Union of Shoe Industry Technicians (UITIC), of which INESCOP holds the treasury, have established a synergy for the Simac Tanning Tech Fair in September and the International Footwear Technical Congress in 2023.
ASSOMAC and UITIC, two key institutions in the development of the footwear industry, will go hand in hand at two international events such as Simac Tanning Tech, which will take place at the end of summer, and the 21st International Footwear Congress of UITIC, which will be held in September 2023 in the Italian cities of Milan and Vigevano.

According to Yves Morin, president of UITIC, 'UITIC members are delighted to join forces with such a prestigious Italian partner as ASSOMAC'. And, as the French president said at a press conference, 'we always choose the best partner for the organisation of our congresses'.

UITIC highlights the importance of Italy as a benchmark in terms of innovation and technology for the footwear and leather industry. Therefore, the congress returns to the transalpine lands, where it was already held in 1983 and 1999. There, all the most important technological developments and trends that can affect the way of designing and manufacturing footwear in the midst of transformation of a sector that is moving towards sustainability and the digitisation of its processes will be exposed.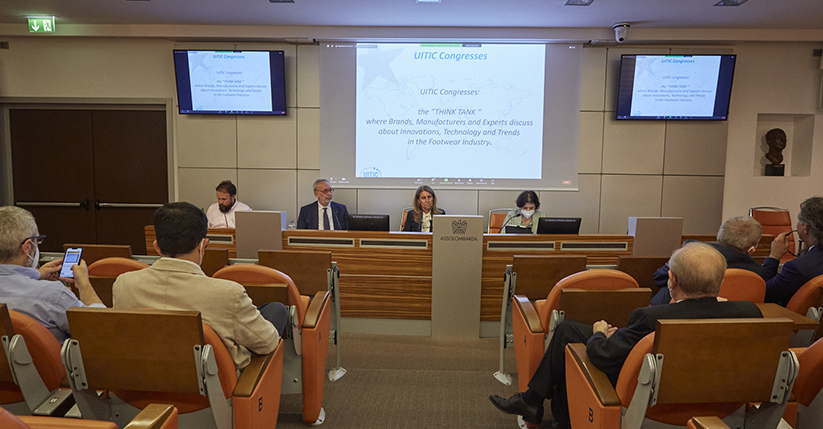 INESCOP at the core of UITIC

The International Union of Shoe Industry Technicians was founded in 1972 with the aim of promoting the technical knowledge of the shoe industry, thanks mainly to the organisation of the International Congress. UITIC has 28 members from 27 different countries. INESCOP historically occupies a prominent place in its organisational chart where it currently holds the treasury, through the figure of Esperanza Almodóvar, who for years was General Secretary.

In 50 years of existence, INESCOP has held the presidency of UITIC for 19 years. In addition, the Footwear Technology Centre has held the general secretariat for 17 years, and the treasury for 12 years.

Simac Tanning Tech returns in September

Simac Tanning Tech is the largest international footwear technology event that, as a result of the pandemic, has redefined its organisational model with a more strategic approach based on two concepts towards its participants: networking and collaboration. 'Simac has become an international networking hub with elements that are fundamental for the sector and its key actors, said Maria Vittoria Brustia, president of ASSOMAC, organiser of Simac Tanning Tech.

ASSOMAC is the National Association of Italian Manufacturers of Footwear, Leathergoods and Tanning Technologies. Since 1982 it has been the main supplier of cutting-edge technology for the manufacture of footwear and components. Its objective is oriented to the export of products, it has 130 member Italian companies and a consolidated presence in more than 100 countries.